The new Tomb Raider game reimagined heroine Lara Croft as a gritty survivalist. So instead of doing a normal outdoor campaign, we turned an advertising channel into an entertainment channel. Survival Billboard was a billboard on which eight gamers stood in a test of grit and inner strength. The last fan standing would win. The contestants faced blizzards, downpours, wind and heat, controlled by the public via a live stream. Viewers gave up sleep to watch the billboard, supporting and speculating about the people on it.
"There are video game stunts. And then there is this."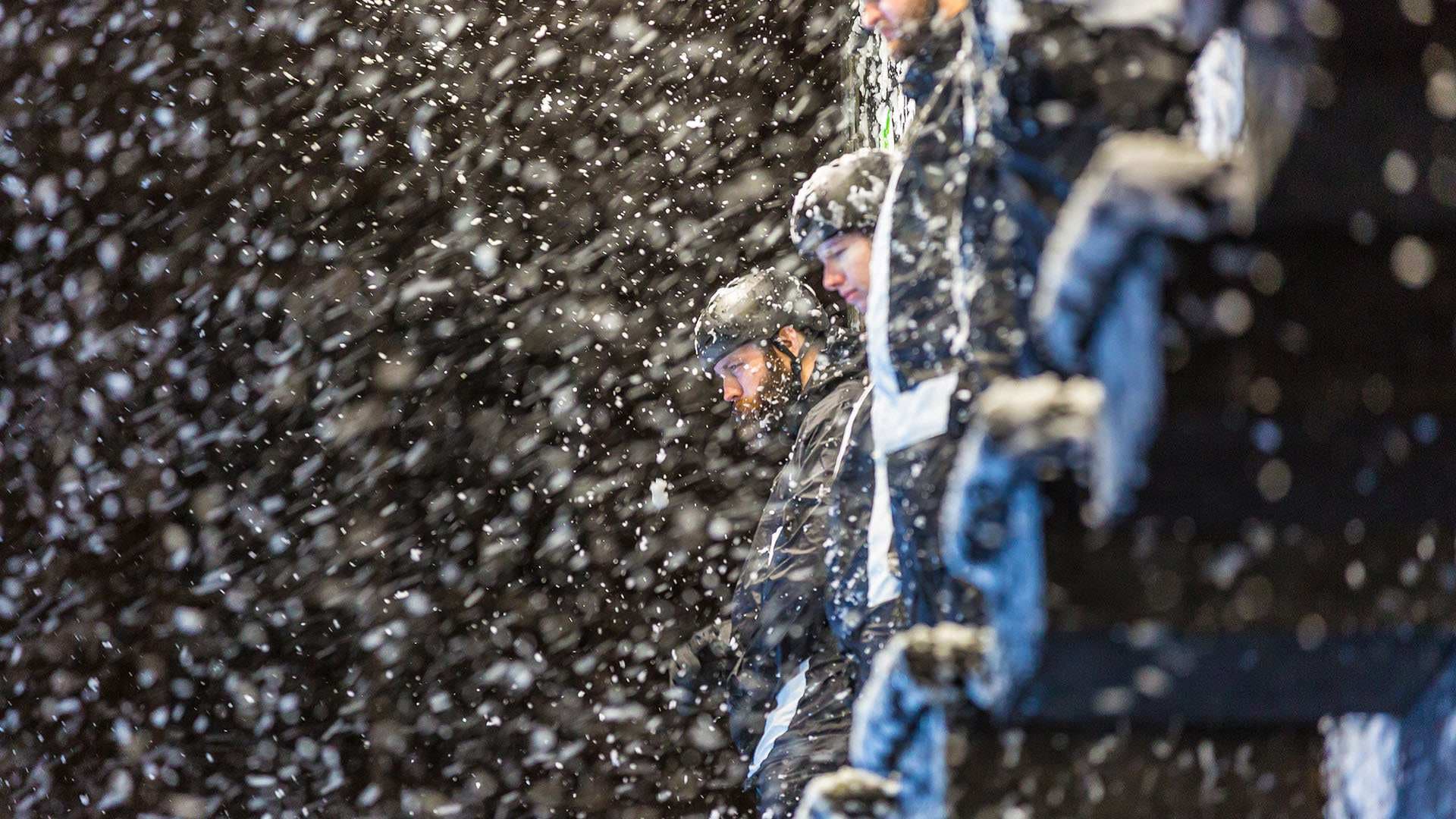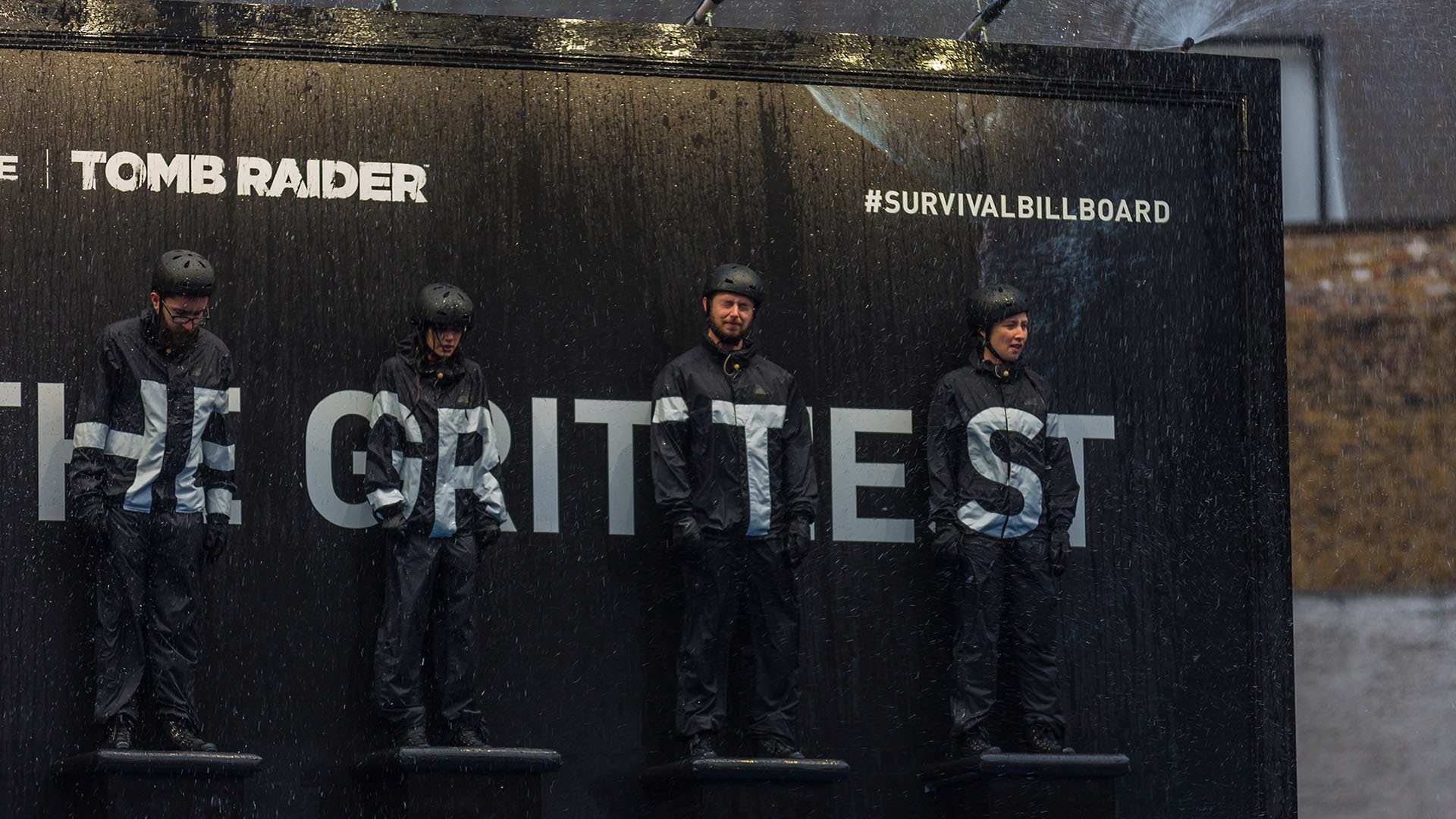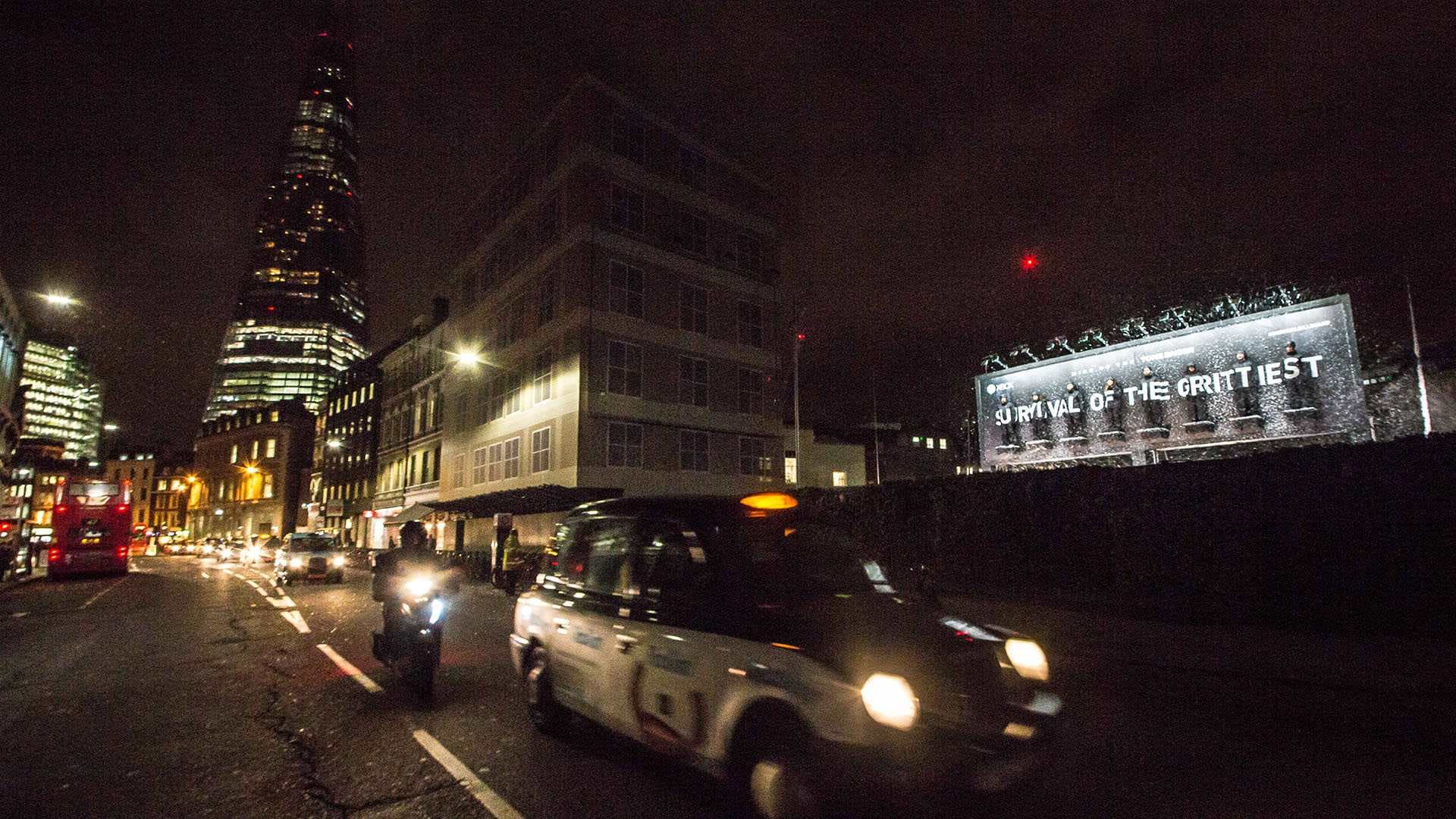 RECRUITMENT CAMPAIGN
We created long-form copy ads and posters that focused solely on what other ads try to hide: the terms and conditions. The ads explained in detail all the gruelling experiences that a contestant would face on the billboard.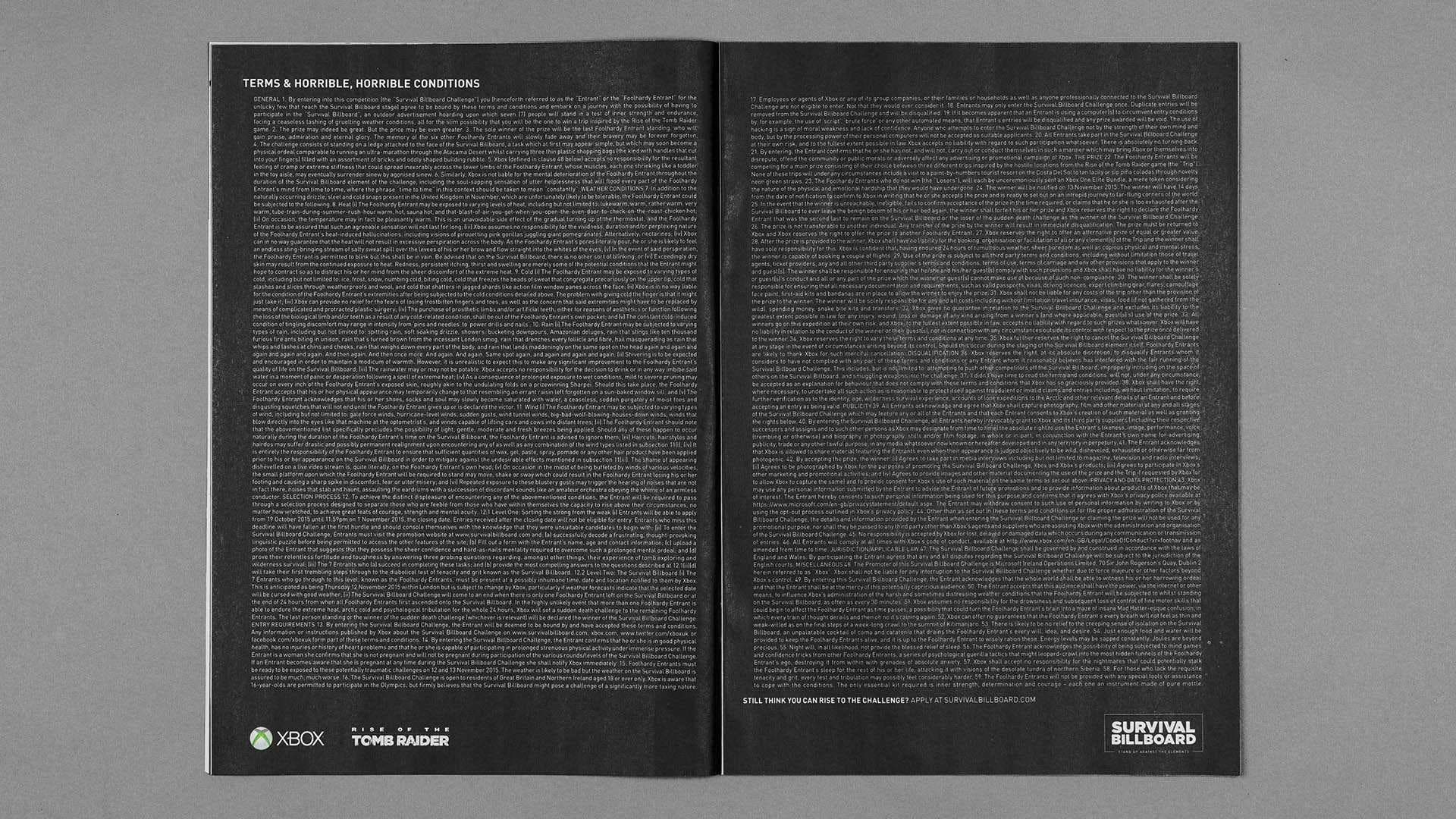 WEBSITE
On the bespoke site, viewers activated gruelling weather conditions in real time.