Halo 5 would feature the series' most competitive gameplay ever. But there was one thing that had plagued gamers since the birth of multiplayer: it's close to impossible to find the team mates you need for your team. So instead of a conventional ad campaign, we created Squadvertiser - a tool that helps gamers find the right players for their squads. Using the site, gamers could create super-specific ads. These were then posted on the site's job board. And some of them were made into billboards, press ads and banners on the biggest gaming sites.
"A new tool to connect Halo players with compatible fireteams"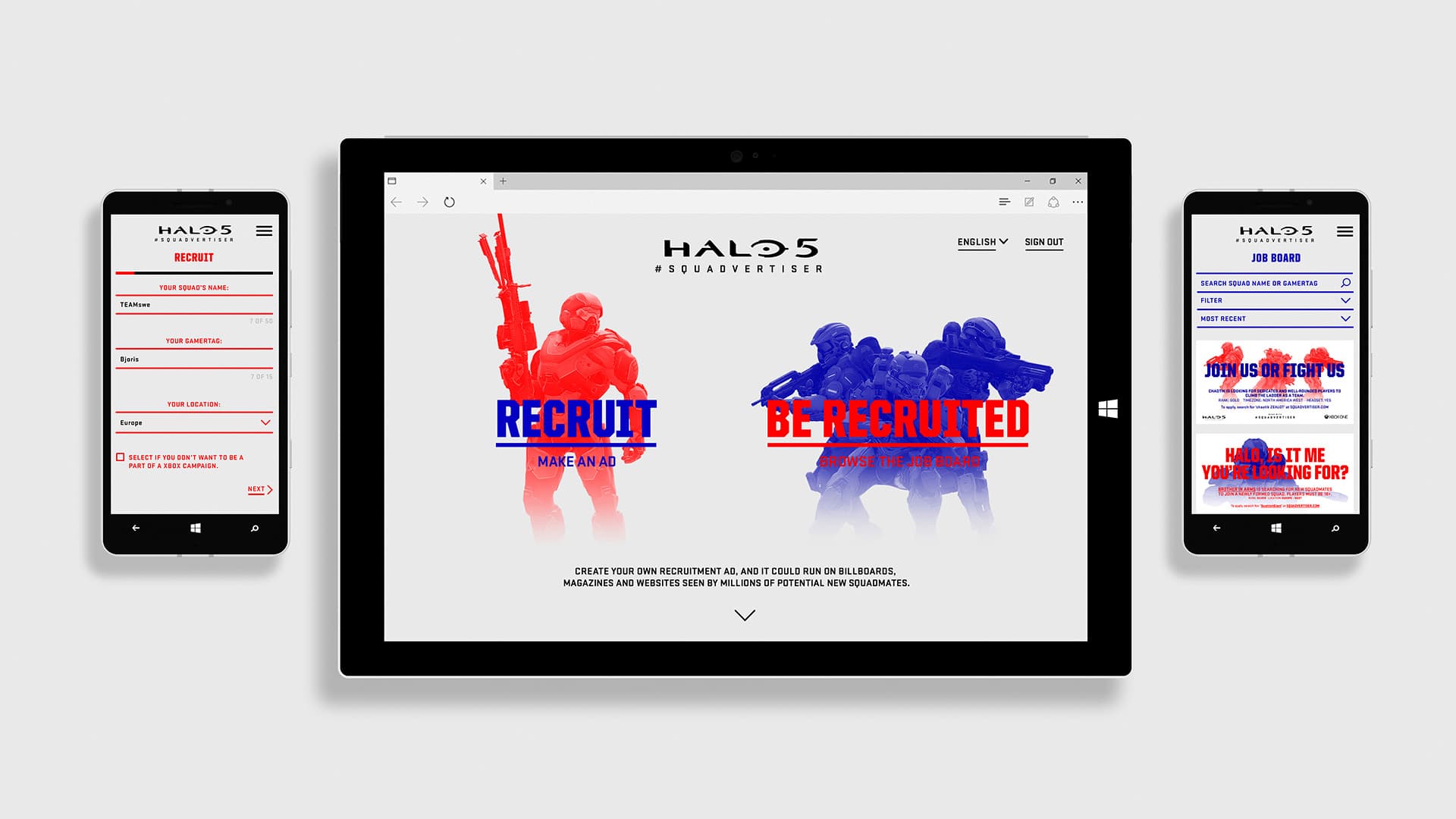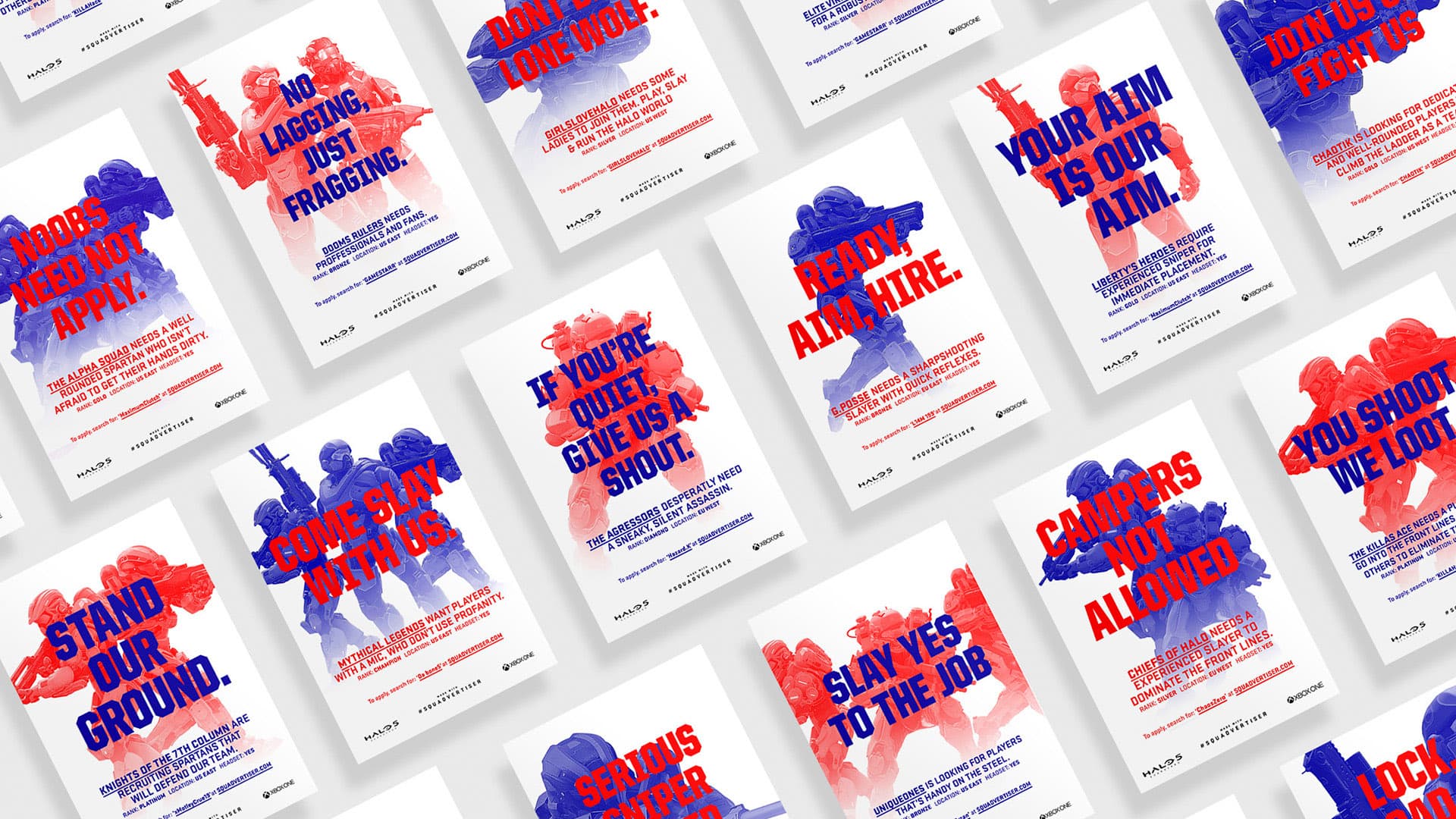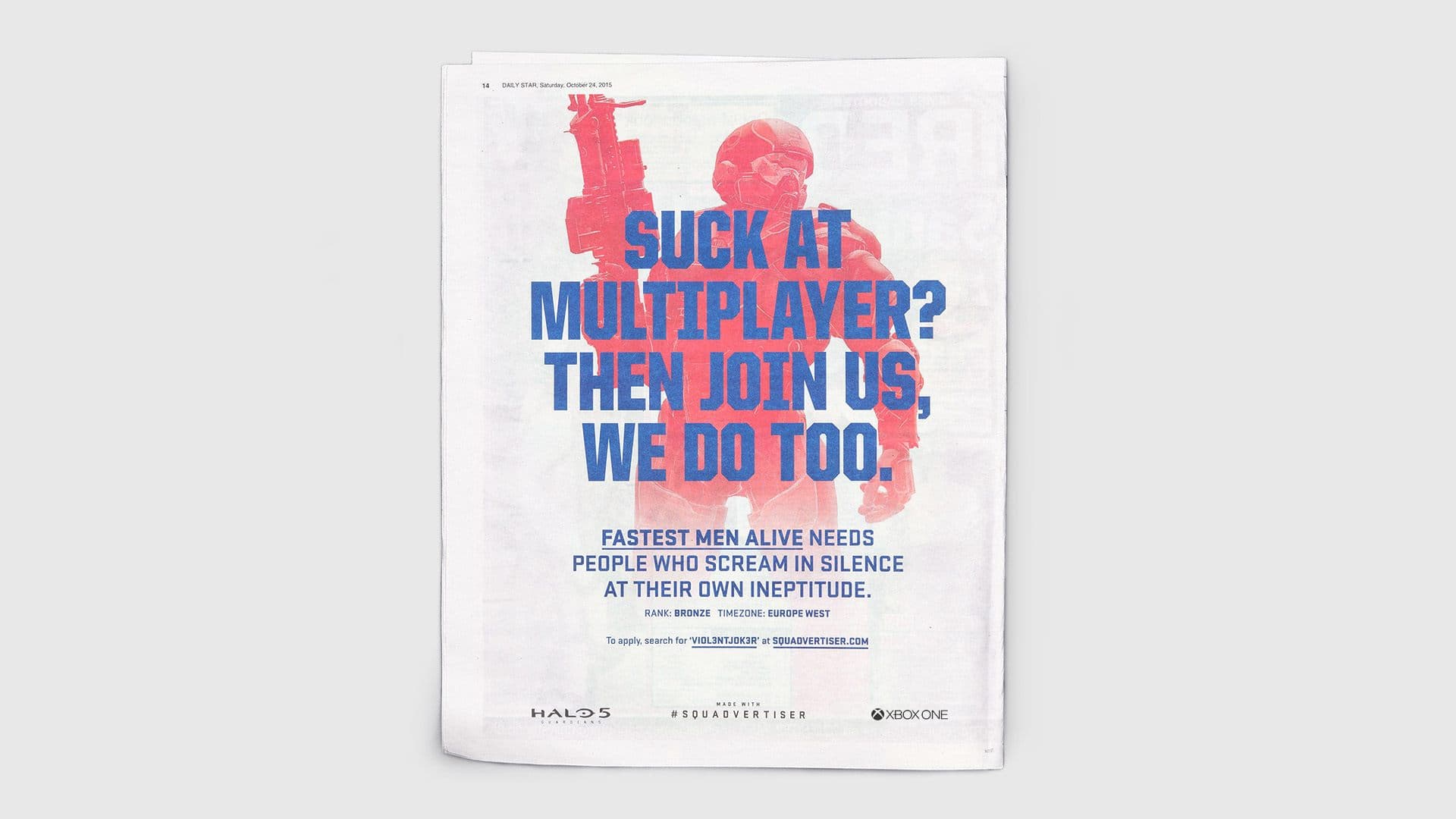 Industry impact
The year after, Xbox introduced the same concept across all their games with a tool called Looking for Groups.