Xbox Design Lab is a site that lets gamers customise controllers. To promote the service, we turned a customisation site into a tool for micro-entrepreneurship. By letting gamers claim their design, and potentially earn from it, we drastically increased sales.
"Get paid"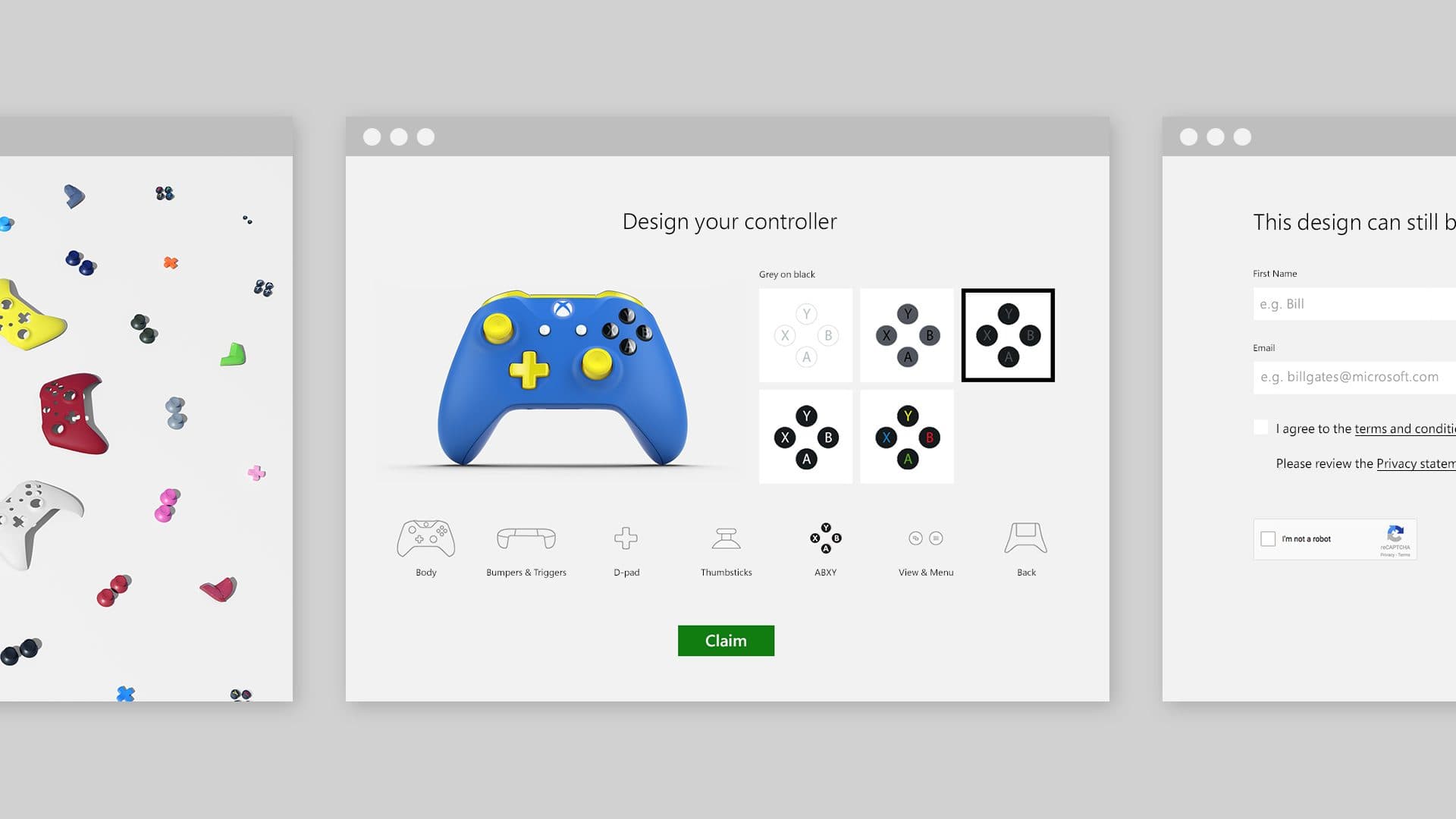 FAN CAMPAIGNS
To help them sell more, we gave selected controllers their own marketing campaigns, with print, OOH, videos, and banners. These 3D illustrations deconstruct the inspiration behind the fan design. 3D by Foreal.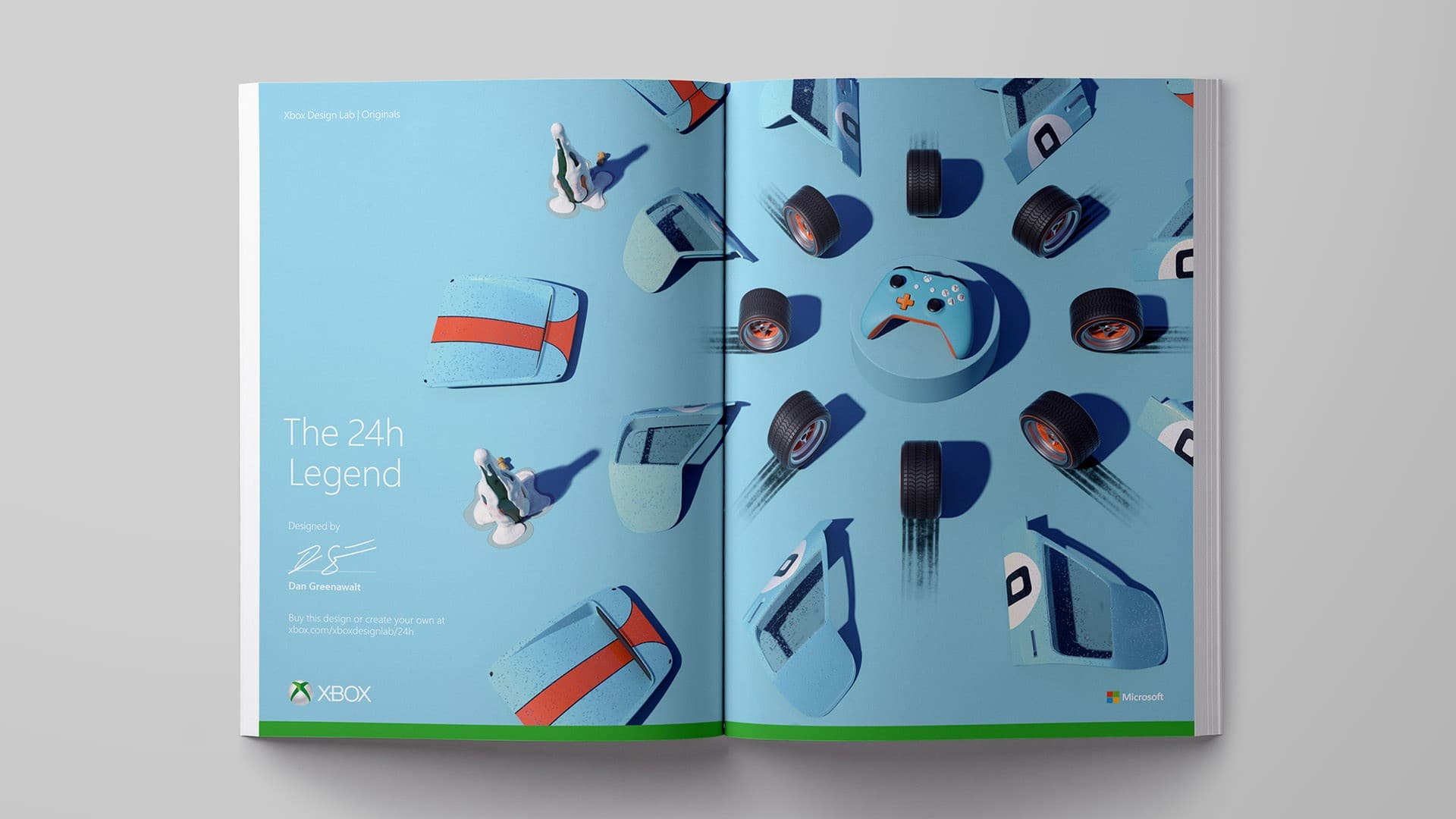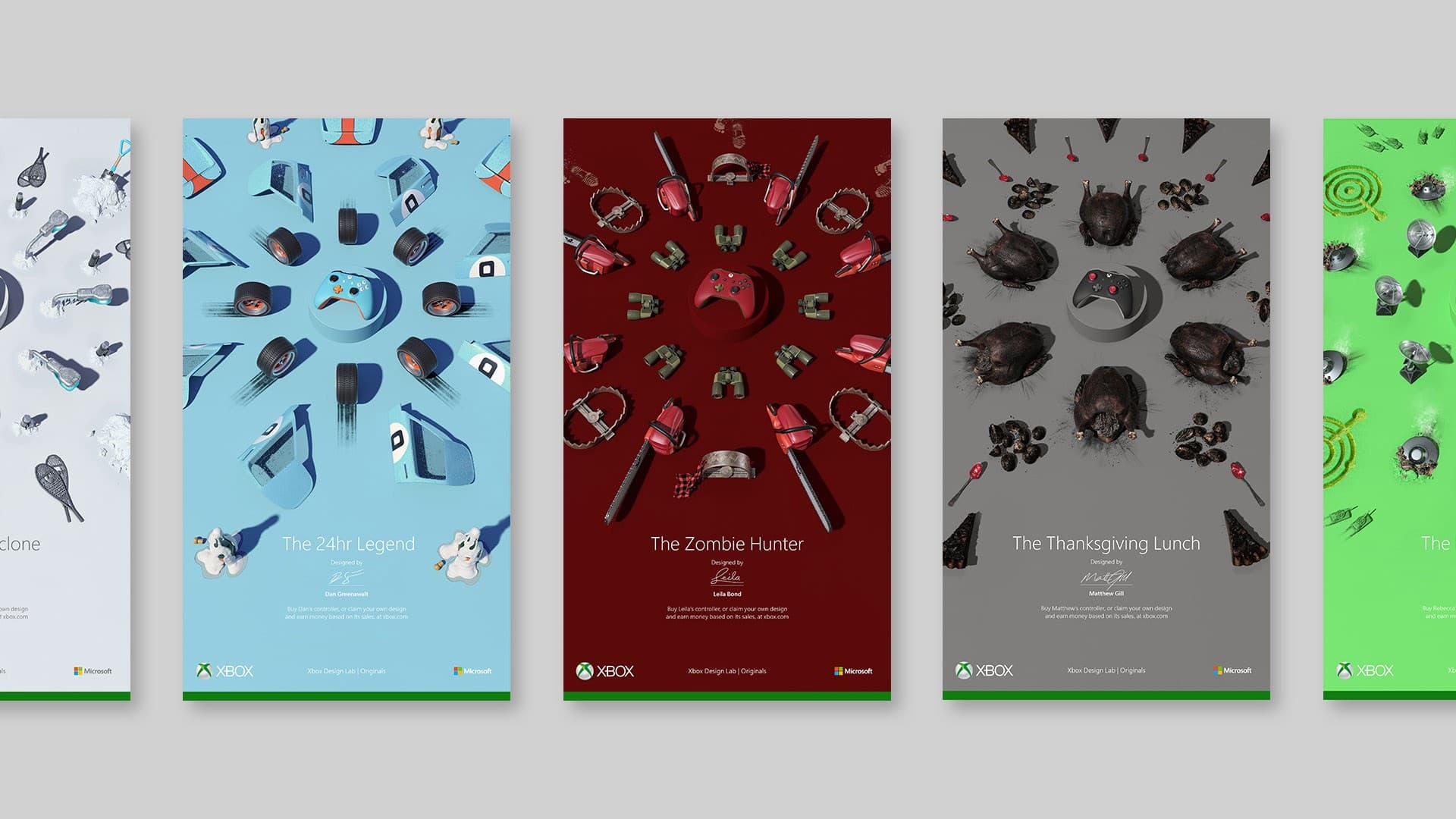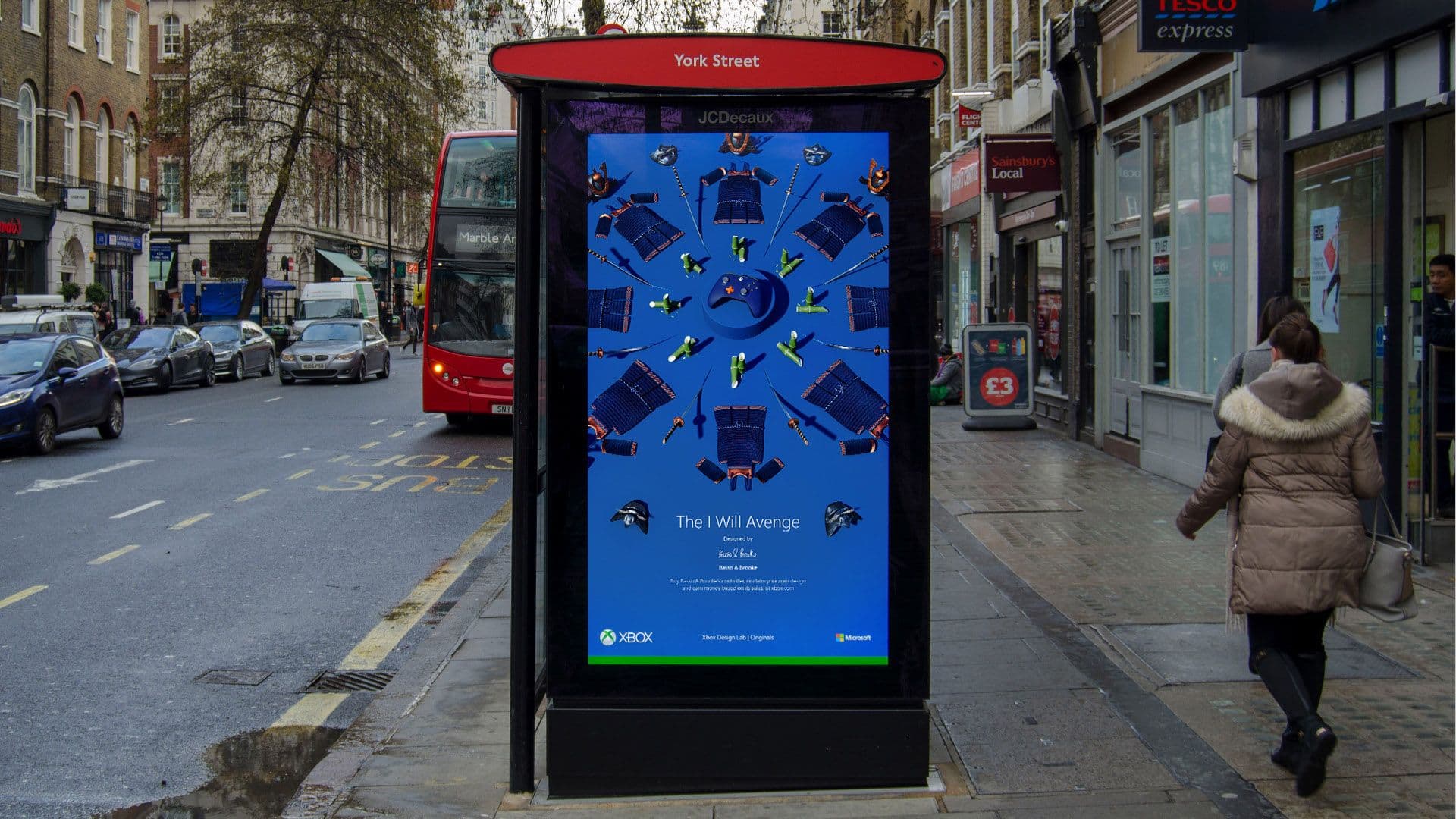 CONSUMERS BECOME ENTREPRENEURS
The campaign inspired gamers to act like entrepreneurs, promoting their design across social media in order to make it a top seller. To encourage even more social sharing, we created bespoke product ads for a number of fan made designs.